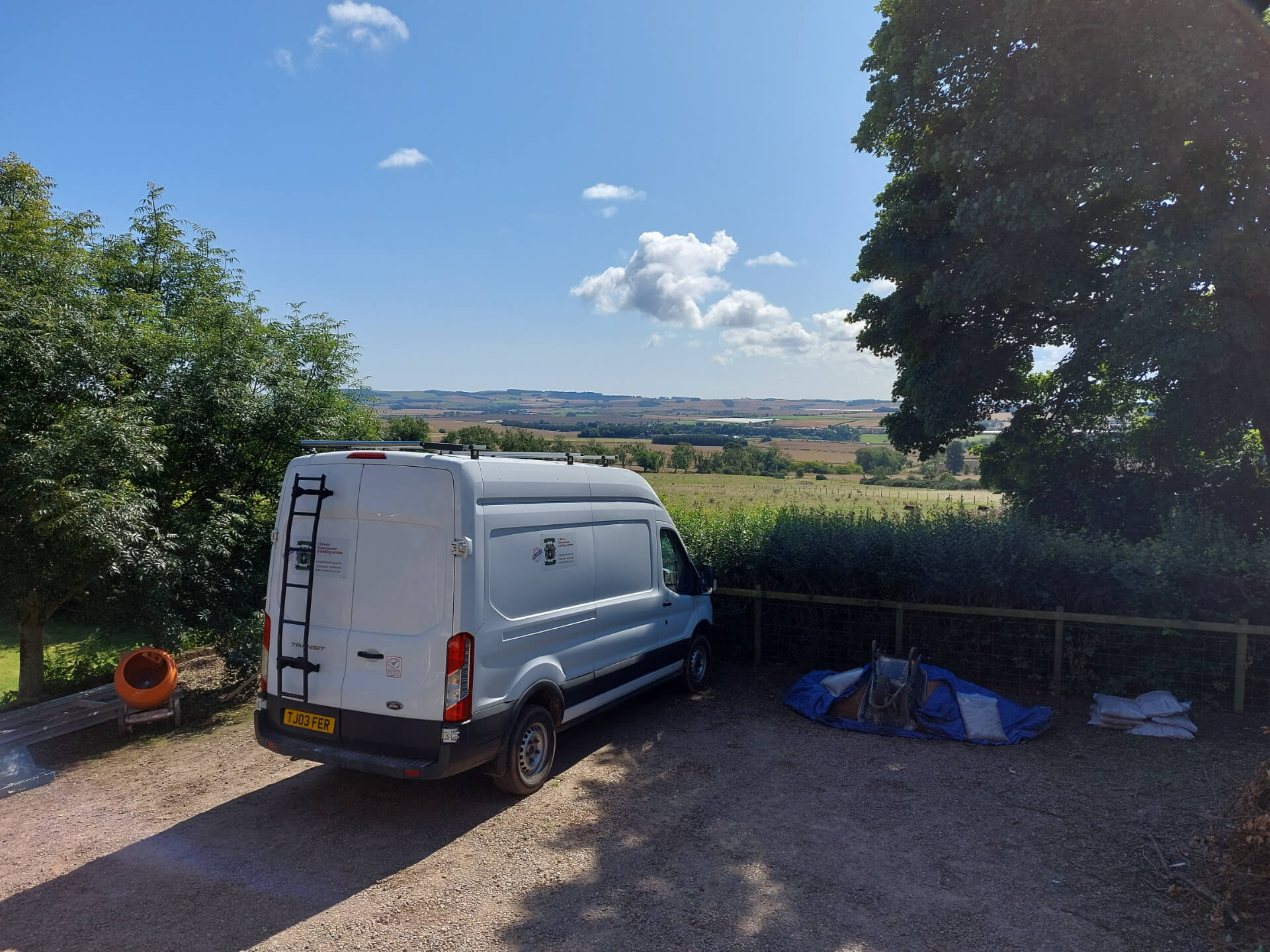 Sub-contracting
T J Ferris works with existing sub-contractors in a collaborative and respectful way. We can also recommend sub-contractors for specific projects where additional skillsets are required. These include joiners and specialist carpenters, glaziers and designers. Those we recommend produce work of the highest standard and uphold the same standard of customer-focused principles we follow ourselves.
Supply of specialist services
Stone repairs, replacement of ridge tiles and pointing of chimneys and wall heads.
Excellent service. I have used TJ Ferris Stonemasonry on a number of occasions now and would not hesitate to recommend this company both for the work done and value for money. Both Thomas and Blake are excellent workmen.
T J Ferris Stonemasonry were competitively priced, friendly and approachable. They started the job quickly and the finished result looks fantastic. We will come back to them in the future.
Just a small job needed but it was done to a high standard and very friendly service too. Very pleased with the work overall.
Extensive renovation work carried out to walled garden, including replacement coping, re-point and replacement bricks where necessary to match existing.
Very pleased with the work carried out by TJ Ferris. From the beginning, Thomas was very helpful, which made the decision process easy and the end result is excellent.
Costs were slightly above the original estimate but I believe they were honest in their approach and would not hesitate to use again.
T J Ferris Stonemasonry were selected to be the sole contractor when undertaking stonework and restoration due to their ability to complete work on time and budget to the highest standards. T J Ferris Stonemasonry have restored and conserved many different elements at Ayton Castle to the highest standards of craftmanship and professionalism. Starting with the complete restoration of oldest structure in the local area the dovecot in 2014. Thomas and his team have continued working on nearly every part of the estate from restoring and fitting fireplaces to structural alterations and large-scale lime pointing. Their ability to work skilfully and safely at height was even called upon when fitting the new flag pole.
Built a new porch on the front of the house . Foundations, block work walls and traditional timber roof with slates. Happy with finished building.
Excellent job as per normal from Tom.
The front landing of our colony house was about to collapse and in need of urgent replacement. Several tradesmen looked at the situation but vey few appeared confident about being able to sort the problem. Luckily Thomas and his team were able to remove the old landing and rebuild in-line with the building and steps connecting. Work was swift and professional and the end result looks great as well as being both safe and solid.