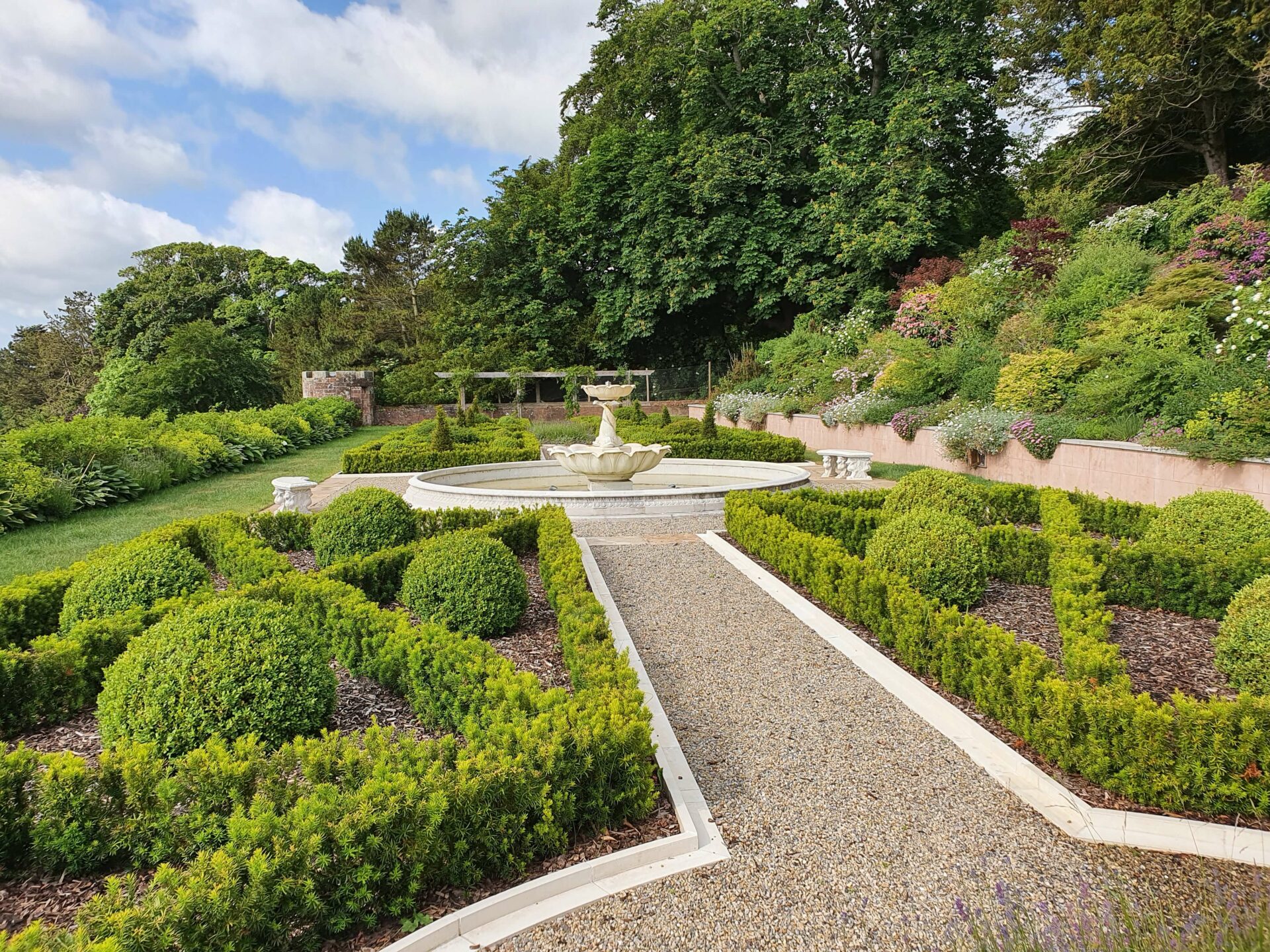 Hard Landscaping
Our stone masons can implement stunning designs, creating beautiful additions to any garden. From boundary walls, patios and driveways to meandering walkways, raised flowerbeds and ponds. We regularly undertake projects for stone paving, kerbing, pillars, steps, patios and arches. We have over 20 years' experience in restoring exterior stonework to its former glory or creating new build hard landscaping projects along traditional lines.
Custom built brick or stone BBQ
Excellent job as per normal from Tom.
Stone repairs, replacement of ridge tiles and pointing of chimneys and wall heads.
Excellent service. I have used TJ Ferris Stonemasonry on a number of occasions now and would not hesitate to recommend this company both for the work done and value for money. Both Thomas and Blake are excellent workmen.
Thomas and his team carried out major repairs to the external stonework of our church building. The were knowledgeable and skilled and worked very efficiently. They were also clean, tidy and considerate.
Thomas completely replaced the platform at the top of my Colony steps, repaired some of the steps, repaired the walls on either side and repointed the walls along the pavement. Everything was colour matched to fit with the original steps and I'm delighted with the final result.
Thomas and his workers were really great, friendly and polite and worked so hard to do everything just right. Thomas kept me informed every step of the way, was very thorough when finishing off and made sure everything was tidied up. A very positive experience!
I was made aware of T J Ferris Stonemasonry when I saw their work at Ayton Castle. I commissioned them to build a concave wall in my garden, which was completed within time and budget. Subsequently he has gone on to work on the Grade A listed walls on our estate. We would now use T J Ferris Stonemasonry as our first choice.
We're really pleased with the quality and workmanship carried out by Thomas and his team who were hardworking and courteous.
T J Ferris Stonemasonry were selected to be the sole contractor when undertaking stonework and restoration due to their ability to complete work on time and budget to the highest standards. T J Ferris Stonemasonry have restored and conserved many different elements at Ayton Castle to the highest standards of craftmanship and professionalism. Starting with the complete restoration of oldest structure in the local area the dovecot in 2014. Thomas and his team have continued working on nearly every part of the estate from restoring and fitting fireplaces to structural alterations and large-scale lime pointing. Their ability to work skilfully and safely at height was even called upon when fitting the new flag pole.
Extensive renovation work carried out to walled garden, including replacement coping, re-point and replacement bricks where necessary to match existing.
Very pleased with the work carried out by TJ Ferris. From the beginning, Thomas was very helpful, which made the decision process easy and the end result is excellent.
Costs were slightly above the original estimate but I believe they were honest in their approach and would not hesitate to use again.