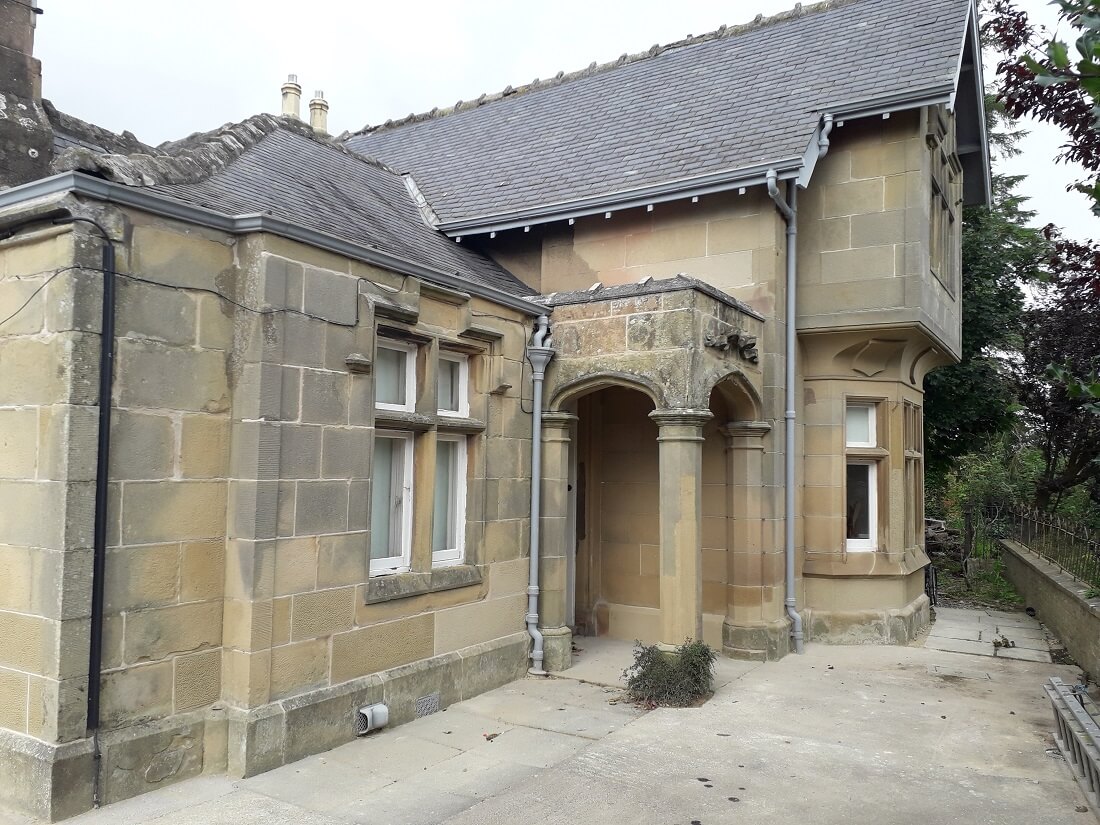 Stone & Plastic Repair
A blend of Lime, fine aggregate filler and additives forming various brands and specifications of conservation approved stone repair mortar designed for use on natural stone and period brickwork. It can be matched for colour and finish to almost any masonry.
Restoration and Repair Mortars
Specially formulated mortars based on Natural Hydraulic Lime and aggregates for the repair or simulation of masonry, brick or stone. Neutral white or pre coloured mortar supplied in 1KG to 25KG bags to which mixing water is added. Mixing and use: Can be mixed manually or mechanically by whisk, adding up to 180ml water per kilogram of Lithomex used. Mix well for 3-5 minutes. The application surface must be clean, free from dust and oils. On porous surfaces, ensure that suction is controlled by pre-wetting and apply Lithomex before this is fully dry. Never apply to surfaces that are over saturated or have standing water.
Shaping and forming of details can be carried out for up to 1 week after placing by scraping to profile or level with metal tools, such as the edge of a trowel or steel float however most shaping and finishing work can be done within 24 hours. Sculpting, using appropriate tools, requires waiting up to a week or more depending on the weather conditions. Its unique qualities allow it to be tooled, shaped and sculpted even after the final set has taken place. This affords sufficient time to achieve the very highest standard of work with the best quality reproduction.
Where ashlar masonry or very finely jointed masonry has had considerable damage to the arises, flush finishing in Lithomex with a false struck joint is the ideal solution. If building details are damaged and require repair prior to the facade being lime washed or painted, plain Lithomex should be used as it will readily accept lime washes and paints.
On rendered areas Lithomex can be used to form decorative stone or brick features such as mouldings and cornices.
I have experience of T J Ferris Stonemasonry's work both in repair and new stone build. The quality of their workmanship is excellent. They have built a new stone wall for me personally and we are very pleased with it. They have also repaired our Georgian garden wall. TJ Ferris Stonemasonry have undertaken repair work, at a competitive cost, on the Category A listed ancient monument of Coldingham Priory – treating 13th century stonework to reduce porosity and repairing Victorian weathered sandstone.
T J Ferris Stonemasonry were selected to be the sole contractor when undertaking stonework and restoration due to their ability to complete work on time and budget to the highest standards. T J Ferris Stonemasonry have restored and conserved many different elements at Ayton Castle to the highest standards of craftmanship and professionalism. Starting with the complete restoration of oldest structure in the local area the dovecot in 2014. Thomas and his team have continued working on nearly every part of the estate from restoring and fitting fireplaces to structural alterations and large-scale lime pointing. Their ability to work skilfully and safely at height was even called upon when fitting the new flag pole.
Extensive renovation work carried out to walled garden, including replacement coping, re-point and replacement bricks where necessary to match existing.
Very pleased with the work carried out by TJ Ferris. From the beginning, Thomas was very helpful, which made the decision process easy and the end result is excellent.
Costs were slightly above the original estimate but I believe they were honest in their approach and would not hesitate to use again.
Very pleased with finished work, which much improves the look of our property.
A tidy and helpful worker who cleans up as he proceeds.
T J Ferris Stonemasonry were competitively priced, friendly and approachable. They started the job quickly and the finished result looks fantastic. We will come back to them in the future.
Built a new porch on the front of the house . Foundations, block work walls and traditional timber roof with slates. Happy with finished building.
Excellent job as per normal from Tom.
Just a small job needed but it was done to a high standard and very friendly service too. Very pleased with the work overall.